Monday, November 2, 2020
Beginning Monday, November 2 – November 27, the Riveredge Visitor's Center and Nature Store will be open only on Saturdays from 9:00am – 4:00pm or by appointment.
All regularly scheduled programming still takes place; program attendees will meet outdoors in the specific location where the Riveredge staff member directs you to meet. In the interest of everyone's safety, anyone entering any building at Riveredge will be asked to wear a mask for the time being.
The Riveredge Nature Store is still available for shopping online, including holiday shopping and currently including fresh produce from The Riveredge Farm. Any purchases are welcome to be picked up curbside by appointment.
Trails remain open every day from dawn to dusk! Exploration and adventure don't need a schedule!
Friday, May 15 2020
Dear Community,
Spring is feeling more like summer right now, and the beauty of Riveredge is really starting to grow. If you haven't been out to Riveredge recently, now is the perfect time to come! Our little family has created a new habit of hiking most days together. Sometimes it's a short hike near our home, and other days we venture farther away. Our pup loves to hike with us too, so we've found great use in the list of dog appropriate trails put together by Riveredge. We also cherish our time on the Riveredge trails (pup free) and have used those journeys to help our dog get reaccustomed to the days when we won't all be home 24/7.
Visitor's Center to Return to Regular Hours on Monday, June 15
I'm excited to announce that plans are underway to reopen the Visitor's Center on Monday, June 15. Visitor's Center hours are 8:30am – 4:30am Monday – Friday and 9:00am – 4:00pm on Saturday. As shown in the picture above we are asking that anyone entering the Visitor's Center wear a facial covering and adhere to standard social distancing protocols. Additionally, entrance and exit will be one-way, so please exit either out the back porch door, or through the west door past the restrooms.
We are currently finalizing our "Reopening Plan for Riveredge," working to acquire all needed supplies, and training our staff on the details of the plan. Rest assured that we are following recommendations by county, state, and national health authorities in relation to public spaces, group programming, and outdoor recreation. We are confident that our plans will greatly reduce risk due to virus transmission at Riveredge and allow all of us to return to full, yet modified, operations. To allow full transparency, we will place a list of our modifications and precautions on our website in the coming week.
In-Person Programming to Resume
We are excited to announce that small group nature programs will resume after May 26! We are confident that our plans for providing fun, educational programs at Riveredge not only follow, but exceed, recommendations set forth by the health authorities. A brand new, social distancing friendly Frog Fest is returning on Sunday, June 7! Summer programming will soon be listed on our online calendar. Please check it frequently as more and more programs will be listed as modifications for those programs are finalized.
Going forward, for the foreseeable future, participants must pre-register for ALL programs, including free programs and guided hikes. No day-of registrations will be allowed.
When you do come to a program, please read the details carefully. Some programs (like Frog Fest) also direct you to a sign-up genius to claim an arrival time for your family/group. All programs will have a designated arrival location at Riveredge. The utilization of our dispersed "home bases" allows excellent social distancing and the elimination of congregating groups. Along with our 379 acres and 10 miles of trails, we will be using our River Outpost, Sugarbush House, Visitor's Center, and Yurt Village for programming home bases this year. A new Farm upgrade will be completed this fall, adding yet another dispersed learning home base to our list.

SUMMER CAMP!
I'm so very happy to announce that our ever popular "Nature Journeys" summer day camp program will return for the summer of 2020! After what seems like months of ambiguity and anxiety, we can now announce that our summer camp program has been modified to not only meet, but exceed, the recommendations by local and national health agencies. We have also closely followed the recommendations of the American Camping Association to inform this decision. Lots of details will be sent to currently registered camp families early next week. We do still have some spots available for summer camp 2020, and we are now accepting additional registrations on our summer camp page.
For those families who have a young person signed up for the uber popular Boundary Waters backcountry trip – a final determination has not yet been made about the status of this trip. We are optimistic, but we do have some additional facts and options to determine. You will be contacted next week regarding options and details for this incredible summer opportunity for your youth.
Virtual Programming
We also know that, for a variety of reasons, some individuals and families are not yet comfortable returning to in-person activities. We plan to continue to provide our fun, and educational, Riveredge Virtual Naturalist videos throughout the summer as well as our popular Tea & Topics with Riveredge Zoom programs through June. We are looking into ways to provide a virtual summer camp option in August. We know everyone's situation is different. At Riveredge, everyone is welcome, and we are enthusiastic about providing experiences that connect all of us with the natural world.
With Great Gratitude
Thank you to all of you for your gracious understanding, patience, and support over this time of great uncertainty. We have been humbled by the emails of support, stories of joy brought to you by the Riveredge land, and smiling faces hiking the trails. This is yet another time when the Riveredge Family shines brightly. We are all so excited to return and see each other in person (we appreciate Zoom, but, WOW, we miss seeing all of you)!
We know that things will not be the same as they once were. Our utmost concern is the health and safety of YOU, all of our learners and visitors, our volunteers, and our staff. We'll take precautions at Riveredge for months to come to minimize risk of virus transmission. We also know that time in nature is healing for our minds and bodies. We know that our youngest Riveredge Family members need each other and a summer of catching frogs. And, we know that the Riveredge Family will look out for each other and work together to keep us all healthy.
Now, get on outside and enjoy the summer-like weather that has FINALLY arrived!
Keep Smiling!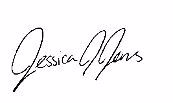 Jessica Jens
Riveredge Executive Director
Riverdge Kid Since 2013